Last week we planted three trees, an English Oak, Copper Beech and Robinia on the Aylsham Recreation Ground, to commemorate the previous Platinum Jubilee of the late Queen Elizabeth II and the forthcoming coronation of King Charles III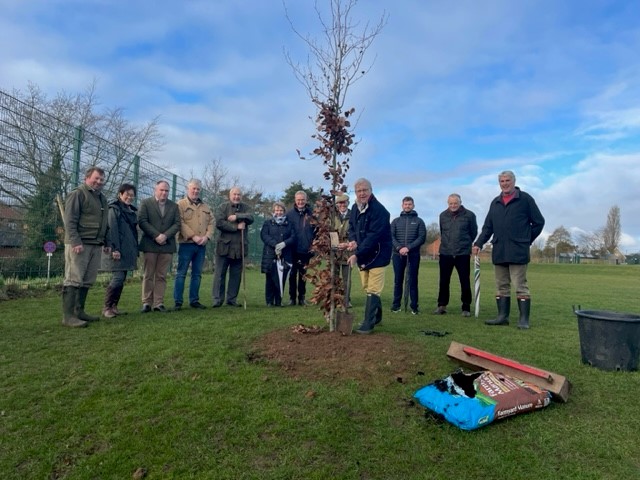 The annual Aylsham Show started on the Aylsham Recreation Ground in 1946 as a gymkhana, and both organisations have remained closely linked since that date.
A commemorative plaque will be sited on the outside of the Recreation Ground pavilion as a permanent reminder of the event.
Our thanks to Gary Sillis of Edgefield Nurseries for supplying the trees.